Click to view this email in a browser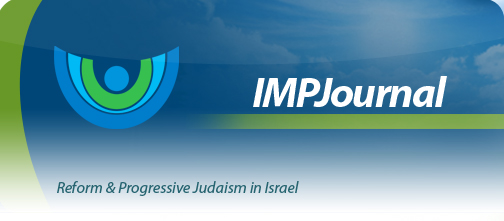 What's new for Av 5777-August 2017?
Dear friends,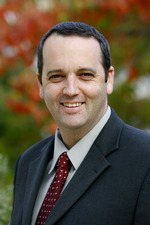 It has been a while since we had the pleasure of sending you a regular monthly newsletter. Unfortuantely, we had to update you on adverse developments in the public arena, specifically in regards to the freezing of the Kotel Resolution and the Conversion Bill.

Last week, we commemorated Tisha b'Av, the day of mourning over the destruction of the Temple and Jerusalem, and earlier this week we celebrated Tu b'Av, the Jewish day of love. It is no coincidence that a day of mourning and a day of love fall on the same month in the Jewish calendar. Marking these two contradicting days within a two week period reminds us that our lives are filled with mixtures of ups and downs, positives and negatives, and that we are obligated to recognize, relate and see them both through. It is no wonder that Rabbi Shimon Ben Gamliel states in the Ta'anit Tractate of the Mishna that "Israel does not have two better days than the 15th of Av and Yom HaKipurim", refering to the Day of Atonement in the same vein as the day of love.

We concluded last week with the Pride Parade in Jerusalem, where members of our movement joined over 20,000 Israelis who marched on the Jerusalem streets demanding that everyone recieve the right to love whomever they choose. On the sidelines, stood those who still choose the path of blind hatred.

As we continue fighting to rid darkness and blind hatred from our midst, we do not cease from spreading love and positive steps forward; the Pride Parade, our annual "Havayah" summer camp, which just ended, the amazing work of our congregations and so much more sheds light over Israeli society and we have no doubt that it is reducing the darkness that is still left to be ridden.

Wishing you a continued Hodesh Tov.
Sincerely,


Rabbi Gilad Kariv
---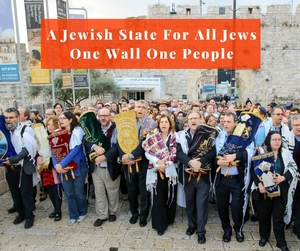 Public Affairs Updates
As you know, a month ago the Israeli government decided to freeze the historic Kotel Agreement, and present the Conversion Bill. We have been fighting back, with lobbying Members of the Knesset, demonstrations in major Israeli junctions, and hanging signs throughout Israel reading: "Liberating the Kotel" "Stop with the Haredi Takeover!". In the next two months, we will take further action by holding Town Hall meetings in Tel Aviv on the eve of Rosh Hodesh Elul, an event on the morning of Rosh Hodesh at the Kotel, continued demonstartions in central intersections across the country and a publicity campaign in print, radio and on social media. Keep updated on our Facebook Page.
---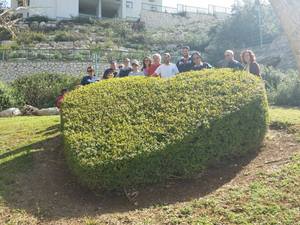 Tisha and Tu B'Av
This month of Av we commemorated and celebrated Tisha and Tu B'Av. On Tisha B'Av our congregations held nights of studying, readings of the book of Eicha, and pluralistic panels to discuss the continued destruction of Sinat Chinam (baseless hatred) between the Jewish people. For Tu B'Av our congregations celebrated with love song sing-a-longs, romantic movie showings, festive Kabbalat Shabbats and fun children's activities focusing on Ahavat Chinam (unconditional love).
---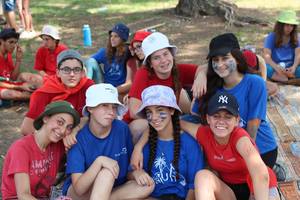 Camp Havayah
"Over the past month, Noar Telem, the IMPJ youth movement, had its highlight of the year –Camps Havayah (the word for experience in Hebrew, but also an acronym for freedom and Judaism). 270 campers, from 3rd to 9th grade, participated in an incredible variety of activities – sports, creative prayers, volunteering in the community and hiking to name just a few. Through these activities... the campers established and strengthened their relationship with Reform Judaism and its values, whilst having a great time and making new friendships." Click here to read the rest of Senior Staff member Ohad Shary's summary and reflections on the summer.
---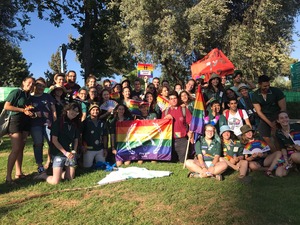 Jerusalem Pride Parade
Hundreds of IMPJ congregational members from the Jerusalem area and bussed in from afar, as well as members of the senior class of Noar Telem, the IMPJ's youth movement, marched in the Jerusalem's Gay Pride Parade this month. They marched and sang loudly and proudly: "I accept the commandments of the Torah - and love your neighbor as yourself." Click here to see the video and read Rabbi Gilad Karivs's reflections on the march.
---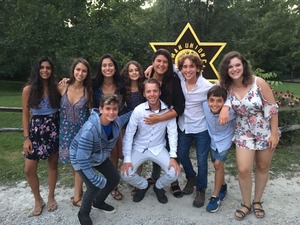 Israeli Campers Abroad
This summer, 30 Israeli youth attended Reform Summer camps in the US. OSRUI, Kutz, Hess Kramer, George, Greene, GUCI and Newman all received our campers with open arms. "GUCI is my home...everything here is magical and I don't want to come back home" -Einav, one of our Israeli campers, echoes the sentiments of many of the campers, who, when asked how their summer was going replied: "how can I come back next summer?" We are so fortunate to have such a wonderful program and connection with URJ Camps and look forward to continuing to send campers in the years to come!
---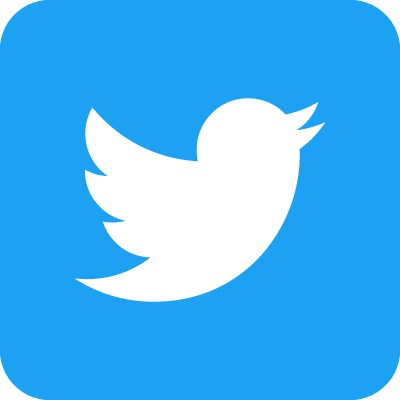 Forward this message to a friend
Click Here to Support the IMPJ